Heyday Canning Co.
Heyday Canning Co. - Tomato Alla Vodka Cannellini Beans
Regular Price

$ 5.50
Sale Price

$ 5.50

Regular Price
Unit Price

Translation missing: en.general.accessibility.unit_price_separator
These buttery cannellini beans are simmered in a supremely creamy (and sneakily vegan, even Nonna won't know the difference!) tomato vodka sauce accented with garlic and a hint of crushed red pepper. 
LUKAS VOLGER FOR HEYDAY: BAKED HARISSA LEMON CHICKPEAS WITH FETA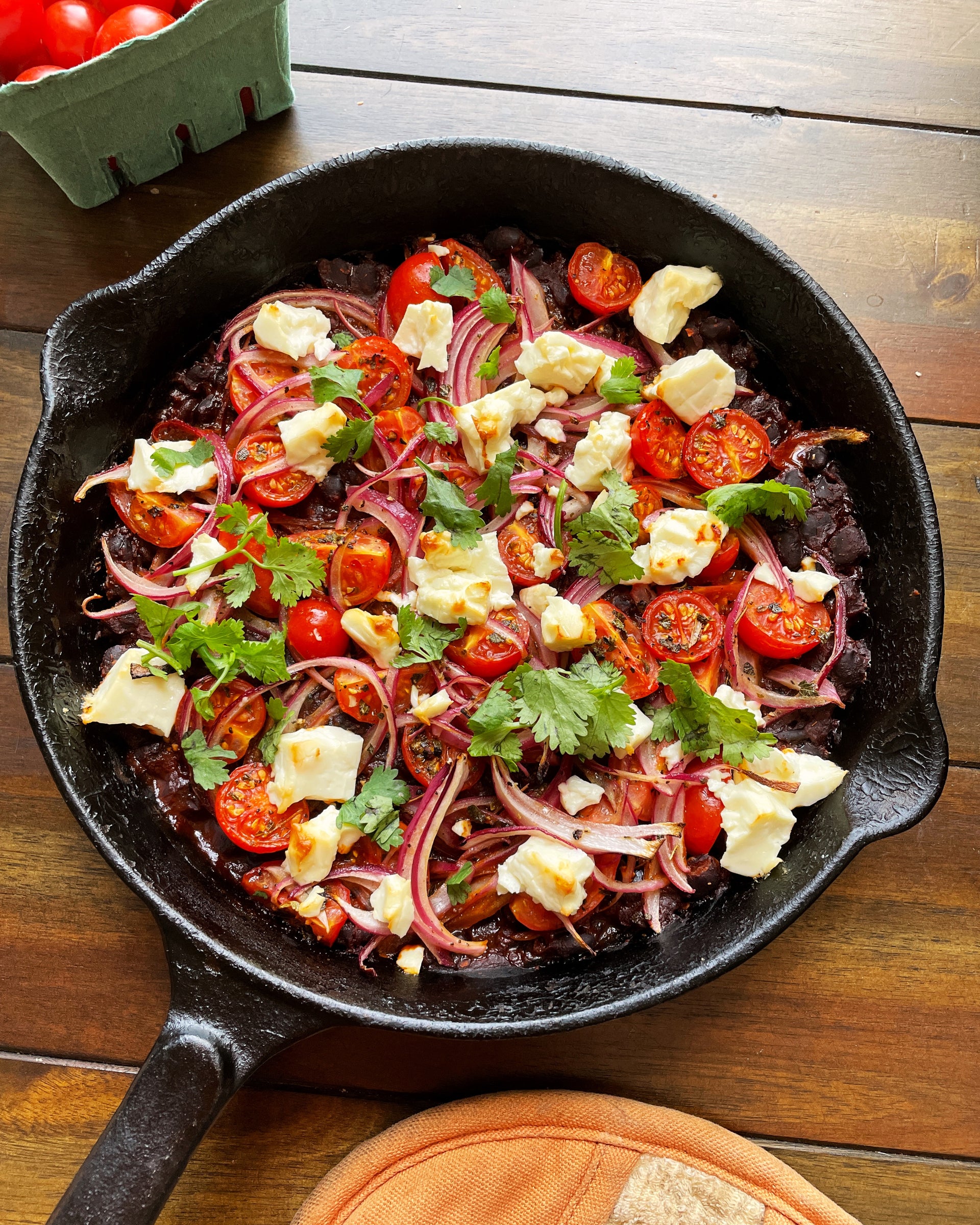 Baked feta, if you've never tried it, doesn't melt but it does soften beautifully, taking on an almost custardy creaminess. It pairs perfectly with Harissa Lemon Chickpeas, which has a velvety sauce and a touch of nuanced heat.
Try to leave the feta in bigger chunks, which works best if you break it up yourself rather than using pre-crumbled cheese.
Use chopped ripe tomatoes of any variety if they're in season. But outside of tomato season, cherry tomatoes are your best bet.
This method also works great with Enchilada Black Beans – see the variation below.
INSTRUCTIONS
Preheat the oven to 400 F. Arrange a baking rack in the top third of the oven.
In a pie plate or oven-safe skillet spread out the beans. 
Combine the cherry tomatoes, onion, green olives, vinegar, oregano, salt, and several grinds of pepper in a mixing bowl, and then arrange on top of the beans. Scatter the feta on top, then drizzle with the olive oil.
Bake for 20 to 25 minutes in the top of the oven, until bubbling at the edges and the feta is softened. Serve warm.
VARIATION: Baked Enchilada Beans  
Substitute Enchilada Black Beans for the Harissa Heyday Chickpeas, and omit the olives from the recipe.
Once cooked, garnish with a handful of chopped cilantro.
To substitute cotija for the feta, cook the dish without the cheese, then crumble it over the dish immediately after coming out of the oven.

 
INGREDIENTS
Cannellini Beans (Water, Cannellini Beans), Organic Crushed Tomatoes, Water, Organic Coconut Milk (Organic Coconut, Water, Organic Guar Gum), White Onion, Organic Extra Virgin Olive Oil, Organic Garlic, Cooking Vodka (Vodka, Salt), Tomato Paste, Sea Salt, Organic Garlic Powder, Lactic Acid, Onion Powder, Crushed Red Pepper Flakes, Non-GMO Corn Starch, Basil Extract and Black Pepper.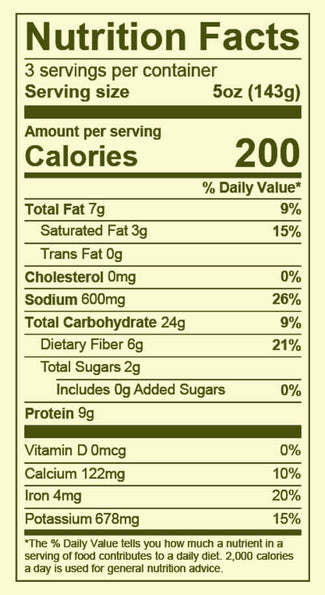 Shipping
Please allow 1-3 days to process an order, but if needed quicker, email before placing the order to confirm. Do not email after placing the order. We are a small company and do the best we can to ship in a timely manner. Please keep in mind that USPS shipping time-frames are not included in our stated processing time. Upstate Stock is not responsible for any packages lost or stolen that have been marked DELIVERED by USPS.
International Orders
All international deliveries are subject to the specific duties & taxes of the country they are being shipped to. Upstate Stock is not responsible for those charges & all purchasers should be aware of their countries regulations & fees. We look forward to the day in which we can cover these costs for our customers but we can not thank you enough for your patience & support until we reach that point.
Upstate Stock is not responsible for any lost shipments due to lack of duties paid, incorrect shipping information provided by the customer or missed delivery. Make sure to track your package if it is being held for duties.
We also would like to point out that USPS First Class International Mail DOES NOT include tracking once it leaves the USA. Use the same tracking number to track it in the receiving countries post. ie. put the USPS tracking in to LE POST tracking online if going to France.
Thank you for understanding. If you have a specific question or just want to say hello, feel free to click here we will get back to you as soon as possible.
Returns and Exchanges
Full returns on all gloves and hats. For exchanges, the customer is responsible for return postage. For returns, the customer is responsible for return postage and return will not include original postage. Must be in re-sellable condition with original tags. All other Upstate Stock products are exchange only. All sale non-Upstate Stock labeled products
are FINAL SALE.
PLEASE SHIP RETURNS TO
Upstate Stock: Office
37 Greenpoint Ave.
Brooklyn, NY 11222